The 2015 Portobello Pavilion was the ART|HOUSE, a temporary pavilion designed to house practical arts activities in an informal setting to engage and offer dialogue and collaboration between targeted groups of people who did not normally have the opportunity to meet with or collaborate with practical artists. The structure, designed by Jo Hagan of Use Architects and built by Mark Bailey, comprised of 6,000 milk crates, 20,000 water bottles and a PVC roof.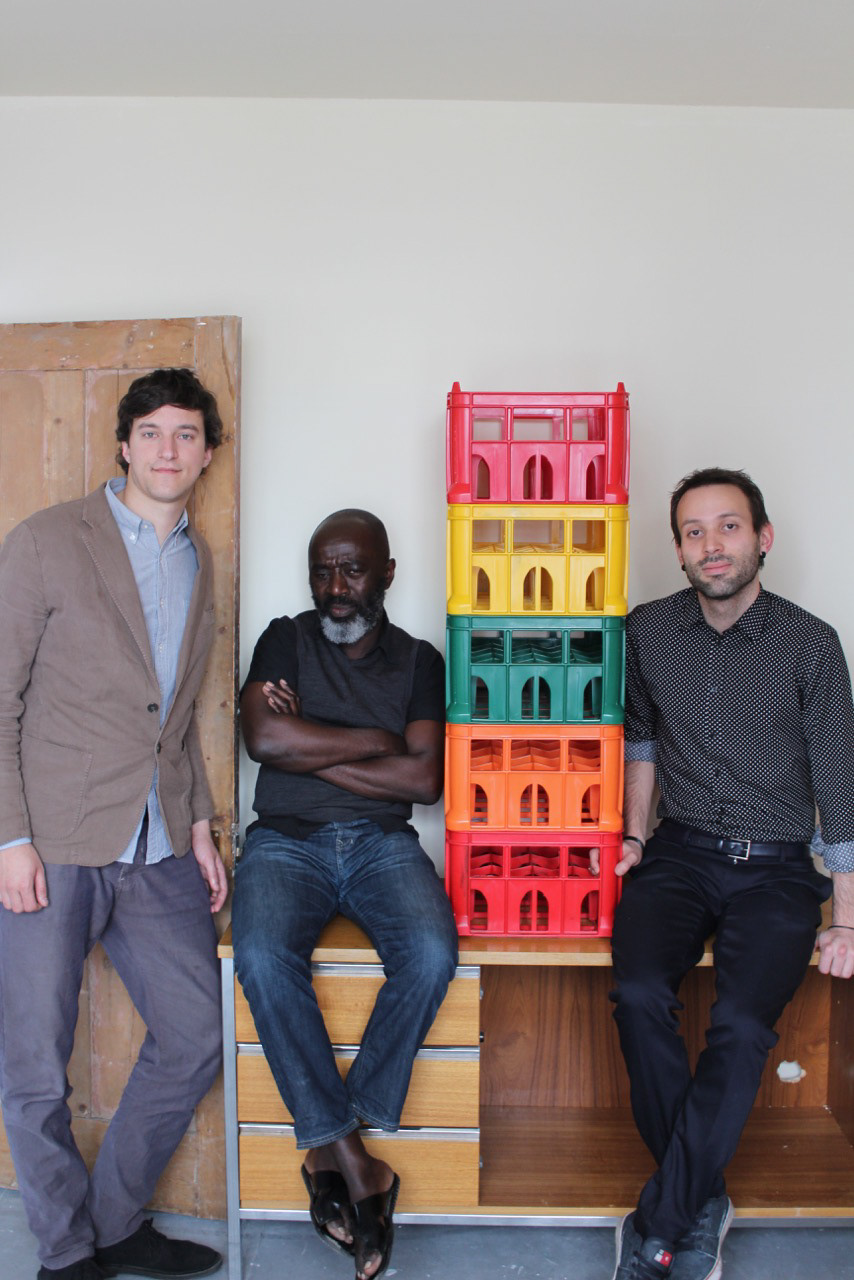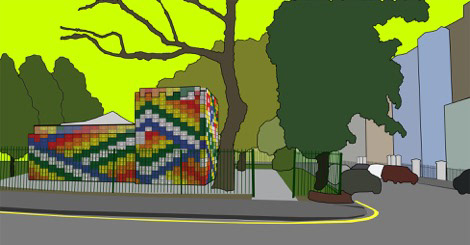 This was the first iteration of the Portobello Pavilion which was concieved of by local producer Tim Burke and supported into being by InTRANSIT Festival. Over the ten days of the festival we were privileged to enjoy the participation of many artists and designers including Ron Best, Cedric Christie Tom Dixon, Emma Douglas, Peter Dunn, Carl Gabriel, Illia Green, Sadie Hennessey, Auriol Herford, Sophie Levy, Charlie Phillips, Kathryn Reynolds, and Tim Wright.
After the 2015 Festival the milk crates re-entered the supply chain, and the 20,000 water bottles were given to members of the carnival community to sell during carnival.